A couple of months ago, the Ingeosolum company launched an electronic bulletin in which they communicate something about what is happening in the Engineering area, and especially geotechnics. This is the driving company of Geo5, of FINE Software, of which I did a revision the other time.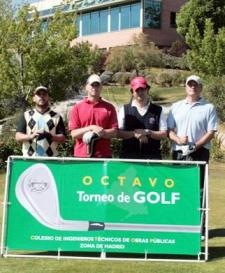 In this second edition are referring to a couple of events that took place in the middle:
The VIII Golf Tournament of the Technical Engineers Association of Public Works CIT on the occasion of the festival of its patron Saint Domingo de la Calzada, in the Olivar de la Hinojosa Golf Course.
The international course of Geotechnics and Tunnel Engineering using the 3D FEA Midas GTS software, which was carried out in Delft, The Netherlands. Applications considered in this course included:
Tunnels
Cimentaciones
Deep excavations
Soil-structure interaction
Shower seats
Stability of slopes
Land containment structures
Filtration and consolidation analysis
In addition, this bulletin also includes a brief reference to the foundation by means of dynamic injection micropiles.
To receive the newsletter, you must register when downloading your demo software, or communicate to one of your contact emails.