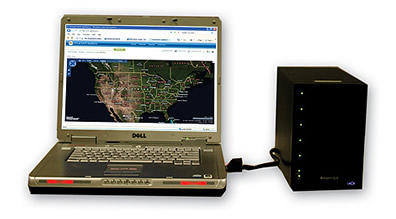 Vexcel, a Microsoft subsidiary offers Virtual Earth data offline. This solution ensures to provide 3D texture data and images of better quality than those seen online and can be on an intranet. Ofline being able to choose a city, state, region and even all the global coverage.
Google is born Geo Developers Blog, with the changes that Google Earth has had, which can now be shown as mashup, that its API is included in that of Google Maps, with the Kml within from the OCG… the old Google Earth API blog is renamed this way after more than two years of trial and error.
Argentina makes official National Survey Award It will be held every two years in honor of Juan Abecián, as a way to encourage research in cartography and recognize the effort for the development and dissemination of cartographic knowledge.